Our Team
Steven R. Norris, MAI, CRE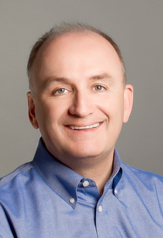 UCLA, 1980
BA Economics
Experience
Principal
Norris Realty Advisors – Pasadena, California
January 2000 – Present
Senior Appraiser
CR Wilson & Associates
March 1991 – December 1999
Assistant Vice President
CBRE
1986 – 1991
View More
Honors & Awards
Member, Executive Board of Directors
Southern California Chapter of the Appraisal Institute
2012-2015
Chapter President 2015
National Ethics Committee
Counselors of Real Estate
2012 – Present
Member, National Consulting Corps
Member, Standards Setting Committee
International Ethics Standards Coalition
2015- Present
View More
Organizations
Counselor of Real Estate
Member (CRE)
November 2002 – Present
The Counselors of Real Estate is the membership organization established exclusively for real estate advisors who provide intelligent, unbiased, and trusted advice for a client or employer.
Founded in 1953, the organization serves 1,100 members worldwide, all who hold the "CRE" credential. CREs are linked to one another by their commitment to integrity, competence, community, trust, and service; and they adhere to a strict Code of Ethics and Standards of Professional Practice.
The purpose of the organization is to serve as an information resource and to provide its members with opportunities for professional development, knowledge sharing, and networking, all grounded in a culture of camaraderie.
Appraisal Institute
Member (MAI)
December 1987 – Present
For more than 75 years, the Appraisal Institute has been the world's leading organization of professional real estate appraisers. The organization has led the way in fostering and promoting the highest standards of practice through its designation programs, peer review process, education, research, and publishing endeavors.
Members of the Appraisal Institute form a network of Professionals Providing Real Estate Solutions® throughout the United States and abroad. Because they have met rigorous requirements relating to education and experience, appraisers holding the Appraisal Institute's MAI, SRPA, and/or SRA membership designations have long been respected by courts, government agencies, lenders, corporations and others seeking real estate appraisal services. A cornerstone upon which the Appraisal Institute was built is that every member agrees to conduct his or her professional activities in accordance with the Appraisal Institute's Code of Professional Ethics and Standards of Professional Appraisal Practice.
View More
Teaching
UCLA Extension
Real Estate Market Analysis
Investment Property Analytics
Argus Enterprise Discounted Cash Flow Software
UCLA Anderson MBA Program / Ziman School
One Day Argus Enterprise Introduction
View More