Our Team
Peter Milio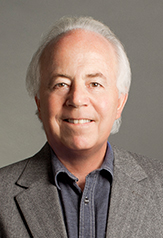 University of Illinois
BA Economics
Commercial
Commercial assignments completed over the last three years include the valuation of an extensive variety of assets including banks, mid and high-rise office towers; and the appraisal of a wide variety of retail and office buildings.  Appraisal of Charter School developments in Southern California including acquisitions, conversions and new developments. Appraisal of various eminent domain properties for redevelopment agencies in the Southern California Region.  The completion of absorption, market demand, fair rent studies, highest and best use analyses, and computer cash flow studies relating to commercial development, portfolio analysis, and asset review.
View More
Industrial
Industrial assignments include the appraisal of a wide variety of mid- and large-sized freestanding industrial and manufacturing facilities; valuation of master planned business parks, and participation in numerous land-use and development studies.
View More
Residential
The valuation of completed and proposed housing developments, both for-sale and for-rent units including mixed-use properties throughout Southern California. The valuation of affordable housing projects containing up to 100+ units. The valuation of a number single-family, duplex, 1-4 unit residential and mid and large-size apartment complexes in the Southern California area.
View More
Professional Designations
State of California General Appraisal Certification No. AG032257
EXPERIENCE
Norris Realty Advisors – 2005-Present
R. F. Crowell Appraisal – Santa Clarita, California 2003 – 2006
Franklin Appraisal – Arcadia, California 2003 – 2006
Harte-Hanks Shoppers – Brea, California 1993 – 2003
St. Luke Medical Center – Pasadena, California – 1990 – 1993
View More
Other
Assignments completed throughout California, with concentration in Los Angeles, Orange, San Bernardino and Riverside Counties.  Also significant pension fund and triple net investment portfolio work throughout the greater San Francisco Bay Area.
View More